Petrochemical Equipment Vendors: To Be Besieged In The Low Tide? Or To Break Through The Deadlock?
Oil and gas equipment fabricators are heading for rainy days as the decline in oil price has dimmed the exploration and development prospects around the globe since the second half of 2014. Market pressure has gradually transferred to the petrochemical equipment manufacturing enterprises, how to deal with the challenges? To be besieged in the low tide? Or to break through the deadlock? Topco will host the 5th Conference and Exhibition - China Sourcing Summit On Petroleum and Chemical Equipment(CSSOPE 2015) on May 26-27, 2015 in Beijing. Global sourcing leaders will be invited to meet the Chinese suppliers with their projects information and procurement orders. Many industry peers will provide insights and wisdoms to help vendors and fabricators weather the downturn of the industry.
More than 500 global petroleum and petrochemical enterprise decision makers, procurement managers, bidding managers, project owners, equipment manufacturers, traders, government officials and industry experts will meet again in Beijing. Compared to the previous event, the number of participants will be increased dramatically made of the senior management of petroleum and chemical enterprises. Meantime, 4000sqs exhibiting area will get 100 exhibitors. To meet the international buyers' needs, not only the equipment suppliers and vendors from upstream but also those who from the dim-stream and downstream will display their latest equipments and technologies.
Theme as Mitigating Risks and Minimizing Costs in Face of Crude Price Collapse through Disciplined Strategic Sourcing by Efficient Management over Supply Chain, CSSOPE 2015 is going to attract more than twenty medias such as UPSTREAM, Xinhua News Agency to provide a broad market opportunity for suppliers to obtain cross-border oil and gas equipment orders. CSSOPE 2015 is the most important event in the industry with four years successful experiences. With a focus on petroleum and chemical equipment sourcing, the event is an opportunity for international and regional manufacturers, suppliers and distributors eager to create business relationships in China, and develop international value chains and expand existing sales networks in the world. Focus on practical requirements and providing a platform for buyers and suppliers, CSSOPE is recognized to be the leading one of its kind in Chinese oil and gas industry and an annual gathering for oil and gas corporations, petrochemical plants, EPC, shipbuilders, equipment manufacturers, logistic suppliers, etc. For more information please click www.petroequipsourcing.com.
Thomas W. Derry,CEO, Institute for Supply Management (ISM)
Li Shousheng, Executive Vice President, China Federation of Logistics & Purchasing
Zhao Jungui, Vice President and Secretary General, China Petroleum and Chemical Industry Federation
Cai Jin, Vice President, China Federation of Logistics & Purchasing (CFLP)
Song Yinli, Vice-Secretary General&Secretary General,China General Machinery Industry Association&China Valve Industry Association
James Ellis, Senior General Manager, Global Engineering & Project Management, SABIC
Xing Fei, Ex-Technical and Quality Manager of Shell Strategic Sourcing
Hongbin Wang, Senior Consultant, Institute for Supply Management (ISM)
Anthony Jiang, China Chief Representative, International Supply Chain and Production Operation Association(ISOA)
Zeb Feng, Senior Manager Operation Procurement, Greater China, SABIC
Ibrahim Khan, President, EMPINNOVATIONS Supply Chain Management Company
Sima Jun, General Manager, China Petroleum Pipeline Material and Equipment Corporation, CNPC
Ma Tianyuan, Procurement General Manager, Xinjiang TIanye Group
Fahad Al Mahashir, Quality Management Manager, Aramco Asia
Khalid Al-Assaf, Manager of Strategic Sourcing & SRM, Aramco Asia
Fang Min, General Manager, Dialog Group Asia
Johnny Liu, Senior Vice President ,Sales and Marketing, Taiteck Co.,ltd, Sourcing Center of Taiwan CPC
Yu Hongguang, Director,Tendering Dep, China Petroleum Pipeline Material and Equipment Corporation, CNPC
Ramit Bajaj, Director – Global Supply Chain, CB&I
Paul Wang, Global Sourcing Director and Associate, HATCH
Kenichi Motoyama, Associate Executive Officer and Sourcing Manager, JGC Corporation
Jiang Junyan, Chief Representative, Petrofac
Lynn Myint, Vice President,North Petro-Chem Corporation(Myanmar)Ltd.
Michael Gai, China Manager, Oil and Gas, Black & Veatch

SABIC,BP China,Black & Veatch,Technip,Russian Trade Representation in China,Fluor,ISOA,Dialog Group Asia,ISM,Worley Parsons,Petrofac,China Valve Industry Association,API,Embassy of the A.R. of Egypt Economic & Commercial Bureau Beijing,CNPC,HATCH,CB&I,PETRONAS,Wanhua Chemical,Aramco Asia,EMPINNOVATIONS Supply Chain Management Company,BASF (China),North Petro-Chem Corporation(Myanmar)Ltd.,Gazprombank JSB Beijing Representative Office,National Engineering Research Center of Special Pump and Valve,CNOOC,Hebei Yangmei,Wison Engineering,Kvaerner,Bangladesh Embassy,Pemex,JGC Corporation,Sedin Engineering Co., Ltd,Shandong Luxi Chemica,Shandong Shengquan Chemica,Shenyang Blower Works Group,Dow Chemical,Menlo Worldwide Logistics,VEPICA、PDVSA,Xi'an Shaangu,Jereh,Yanzhou Mining Group,Reliance Industries Limited,SINOPEC Material and Equipment, Department (Sinopec Int'l),China Petroleum and Chemical Industry Federation,CPCIF,CFLP,Luoyang Petrochemical Engineering Corporation/Sinopec,Sinopec Nanjing Valve Procurement Center,Taiteck Co.,ltd, Sourcing Center of Taiwan CPC,Zhejiang Hengyi Group Co., Ltd. (Brunei Project),Xinjiang TIanye Group,Embassy of the Islamic Republic of Iran,Formosa Technologies Co.,Ltd.,Heibei Hongrun Heavy,ConocoPhillips,ABB Xiamen Low Voltage,Embassy of the A.R. of Egypt Economic & Commercial Bureau Beijing,Institute for Supply Management(ISM)&ADR-ISM,Olak Oil and Marketing Company,ShangHai Sunyea Valve,Sinopec International Petroleum Service,Dalian Dongfang Yipeng,China Petroleum Materials Corporation,Beijing Ortho TechnologyMaersk,AQUABAERO Environment Projection,Kunming Jiahe Science & Technology,Fangzheng Valve Group…
Neway Valve,China Sanbora Valve,Bonlok,Stellarpipe Group,Stellarpipe Group,SHK,Zhejiang Flowtech Machinery,Kerui Group,Shanghai Mecco Valve,KCON Valve,Zhejiang Bnjis Stainless Steel,Tianjin United Steel Pip,Hengyang Valin Steel Tube,Forenergy,Lanzhou High Pressure Valve,TIANJIN BLZF GROUP,Wulumuqi Changhui Automatic Meter,Suzhou Double Gold,Suzhou Seamless Steel Tube Works,Pentair Valves & Controls,eGreatwall,Nanjing Maici Titanium Industry…

Do Not Be Missed

1. CSSOPE Executive Breakfast Briefing;


2. China Sourcing Workshop & China Sourcing Lecture;


3. CSSOPE Gala Networking Reception - Purchaser Night & China Sourcing Cocktail - Supplier Night;


4. Icebreaking & NOC/IOC/Chemical Giant Keynotes and Panel Discussion by International & Domestic Industry Specialists;


5. Country Sourcing Session and Company Sourcing Session;


6. Sub-Session (Valve, Pipeline, Coal Chemical Sector ; Valve, Pipeline, Coal Chemical Sector & Modular Febrication, EPC, Material Sector);


7. Buyer's Sourcing Announcement & Supplier's Products/Service Promotion;


8. Project & Investment Introduction Session.

CSSOPE 2015 Lucky Draw

Two easy ways to join:
1.Please fill out this form and send back to topco@topcoevents.com to get one chance
2.Please forward this newsletter to your friends in oil and gas industry to get one more chance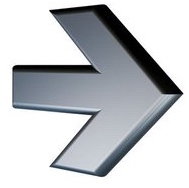 Lucky Draw Prizes:A IPAD MINI 2 ;5 pieces of cell phone recharge cards - RMB100 yuan for each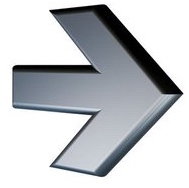 Lottery Time:17:00 PM, 5th, May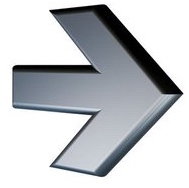 Released by:Topco's Official Wechat, the prize will be canceled to if we can't contact the winner by mobile phone or email in 48 hours.


For Participation/Booth/Sponsorship opportunities, please contact:
The Oriental Pro-Energy Consulting Organization (Topco)
Tel: 010-5863 4346 Fax: 010-5863 2291 Web: www.petroequipsourcing.com