China Sourcing Workshop Timetable
| | |
| --- | --- |
| | About CSSOPE |
The 7th Conference and Exhibition - China Sourcing Summit On Petroleum & Chemical Equipment (CSSOPE 2017) , to be held on 24-25 May 2017 in Shanghai, will provides an excellent approach for selecting the best equipment and supplier to meet the long-term profit and reliability needs of the buyers. The elite speakers will share insights in the modern sourcing strategy on how to minimize total cost and maximizing total benefit, event their ongoing projects and procurement plan. CSSOPE 2017 will also provide a top-level overview and detailed insight into China's oil and gas equipment supply capacity. It is an essential summit to meet excellent suppliers for sourcing executives, procurement managers, buyers, traders, EPC contractors from international companies such as Shell, BP, Aramco, Statoil, Total, ConocoPhillips, Petrobras,Reliance Industries Limited, BASF, DOW, Fluor, Aker, Petrofac, Worley Parsons, Technip,MEDCO, PetroChina, Sinopec, and CNOOC Etc. The exhibition is a platform for suppliers to promote their latest technologies and show the products and equipments.
| | |
| --- | --- |
| | About Questionnaires of China Sourcing Workshop |
The organizer will repeat the China Sourcing Workshop on May 24, 2017 due to high demand. So that the global procurement leaders and the Chinese suppliers and venders will have a quick education at CSSOPE 2017.
· No.1: Questionnaire for buyers Please click here
· No.2: Questionnaire for sellers Questionnaire for buyers
Free pass will be offered to those buyers who fill out these questionnaires and resend to topco@topcoevents.com, and crystalqin@topcoevents.com
Timetable for China Sourcing Workshop

Day One 24 May Wednesday
12:00-13:30 Registration ( Exhibitors and Workshop Attendees )
13:30-14:20 China Sourcing Workshop 1
· ISMCHINA
Session 1: ISMCHINA–CPSM® (Certified Professional in Supply Management®)
Successful organizations keep a sharp eye out for employees who have a deeper understanding of supply management concepts: They perform consistently at a higher level and possess enhanced strategic thinking. The CPSM is the gold standard of supply management credentials.
Institute for Supply Management® (ISM®) is the first and largest not-for-profit professional supply management organization worldwide. Founded in 1915, ISM has over 50,000 members located in 100 countries.
Conductor: Mr. Jeff Wang, Certified Conductor, CPSM
| | | |
| --- | --- | --- |
| | | Bio: Jeff is certified conductor of CPSM, MBA of Shanghai Jiao Tong University. His expertise covers management system establishment and improvement, Continuous improvement, lean production and six sigma improvement project, etc. |
14:20-15:10 China Sourcing Workshop 1
· Session 2: ISMCHINA–ROSMA Return on Supply Management Assets (ROSMAsm)
Having visibility into procurement's financial contributions is vital to an organization's operational and financial success. It also allows you as a procurement professional to demonstrate your value and justify your involvement in future decisions.
Derived from classic financial frameworks and co-developed with leading CPOs and CFOs from multinational companies, the ROSMA Performance Check serves as a means to attract the recognition of the C-suite and identify improvement opportunities for procurement. In addition to having access to an annual benchmark of the industry.
Conductor: David Chen CPIM, CPM & CIPT, Board Member, ISM China
| | | |
| --- | --- | --- |
| | | Bio: David is the board Member of ISM China Committee, Operation Director of ALDES China, Master of Industrial Engineering, Shanghai Jiao Tong University. His experiences cover Supply Chain Management, Supply Management, Operation and Lean Management, etc. |
15:40-16:30 China Sourcing Workshop 2
· Reliance Industries Limited & SUCHARSH Consulting
Session 1: Outsourcing and Procurement Management
Do we have a mechanism of comparative aspects of performing functions in-house versus outsourcing them?
Do we have a strategic commitment towards either in-sourcing or outsourcing? What aspects of our Procurement function could be potentially outsourced for a more effectively streamlined and more efficient supply chain flow?
Common pitfalls in management of outsourcing.
Conductor: Mr. Sukumar Narasimhan, Sr. VP Supply Chain (SME Cell),
Reliance Industries Limited
| | | |
| --- | --- | --- |
| | | Bio: Currently Sr. Vice President, Supply Chain with Reliance Industries Limited, India's Largest Private Sector enterprise, Sukumar has more than three decades of experience handling different segments of the Supply Chain both at the Operational & Strategic level in firms from diverse industry segments. Among his other responsibilities, Sukumar has trained the company employees in TQM extensively earlier on, has worked in a consulting assignment with the erstwhile Price Waterhouse Coopers and with ORACLE in India as the Industry Expert for the Life Sciences and Consumer Products Group. |
16:30-17:20 China Sourcing Workshop
· Session 2: How to sell Your Equipment/Products in India
Present Exports to India and the assessment of Opportunities.
Provide you focused insights from the marketing and Operations strategy and Financial angle.
What the Indian Market Need and How to sell your products.
Conductor: Makarand Inamdar
Supply Chain Management Consultant, Reliance Industries Limited
Partner, SUCHARSH Consulting
| | | |
| --- | --- | --- |
| | | Bio: Mac is a veteran in Supply Chain Management, his work experience spans for almost 35 years in various leading organizations in India. Currently he is a Supply Chain Management Consultant for Reliance Industries Limited, the largest Private Sector Enterprise in India and a part of the elite Fortune 500 group globally. A regular speaker at various International Supply Chain seminars, Mac has spoken as an expert in Supply Chain Management at various summits in USA, Europe, South East Asia, Middle East, China, Mumbai and Chennai. |
Fees for Delegate
| | | |
| --- | --- | --- |
| | Less than 3 Delegates | Group≥3 Delegates |
| China Sourcing Workshop | CNY 1,380/person | CNY 1,000/person |
| | |
| --- | --- |
| | Photo of Past Session |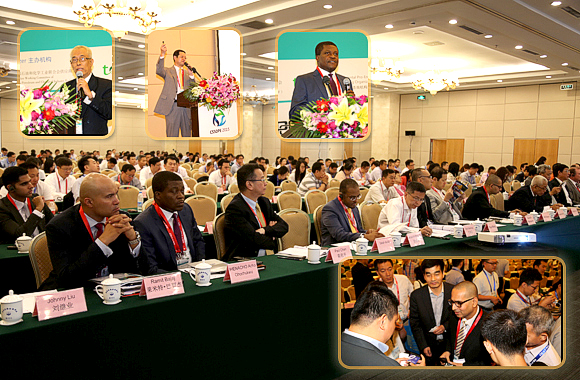 | | | | | | | |
| --- | --- | --- | --- | --- | --- | --- |
| | | | | | | |
| Brochure | | Registration | | Sponsorship | | Agenda |